About us
Protecting Assets, Improving Efficiency
At aegeus, we develop technologies and solutions for protection and efficient use of energy across industries and utilities. It is our endeavour to make electrical power safe, reliable, efficient and sustainable. We are engaged with our end customers right from the design stage to understand their challenges, develop products and offer services to improve their efficiency. Our products and solutions help protect the environment.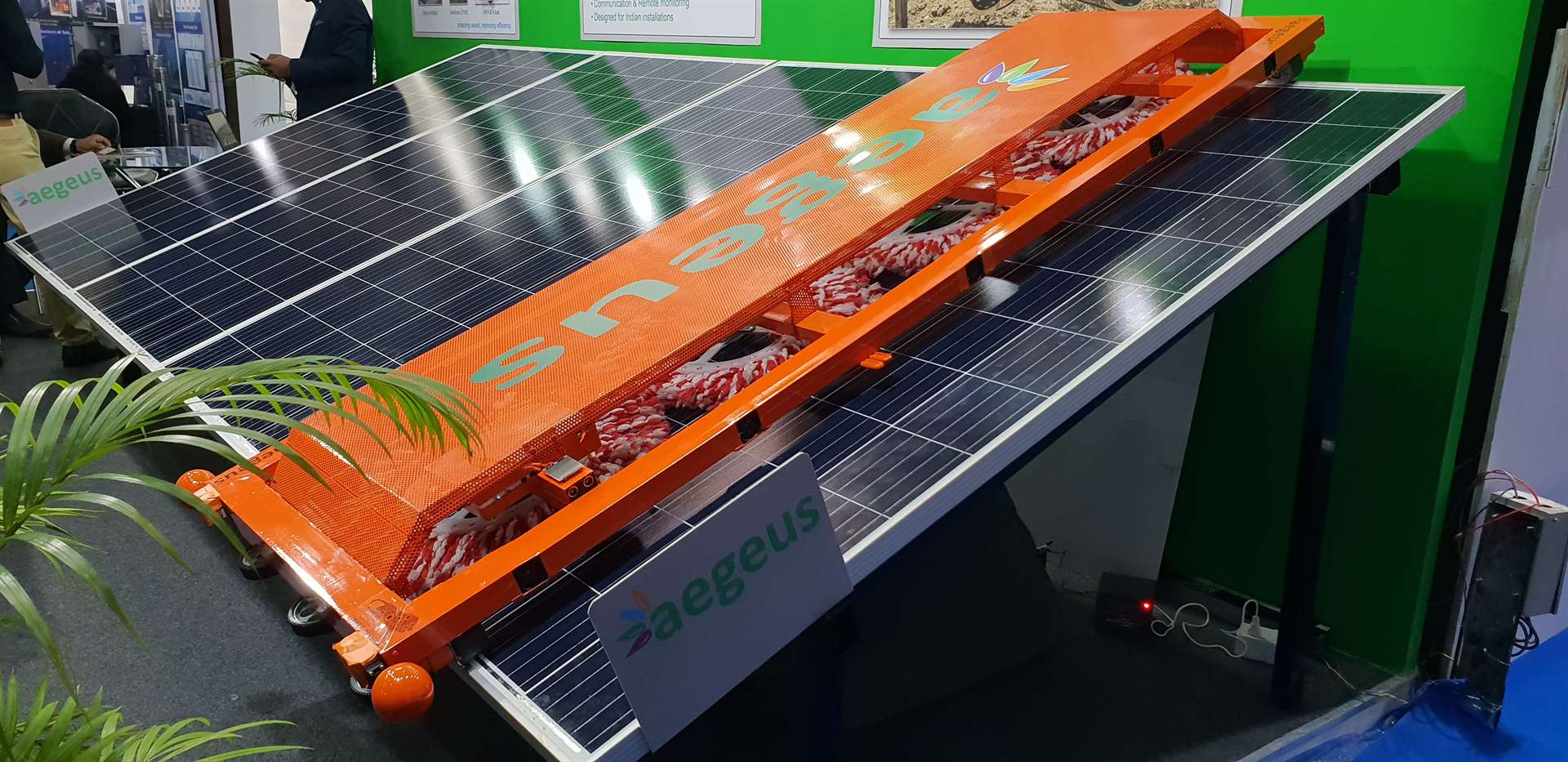 Want to know more about us?
Just download brochure...
Services
Aegeus is at the forefront of India's clean energy transformation
Aegeus means protection in, our products and technologies help our customers protect their assets and improve the efficiency.
Testimonial
It's always a joy to hear that the work we do, has positively reviews.
India's Very Own Waterless Solar Panel Cleaning Robot
The cleaning performance of the Aegeus Solar Cleaning Robot is perfect. No similar result can be achieved with common hand cleaning. Aegeus achieves top quality cleaning also for very heavy soiling. In terms of price, their products are absolutely competitive.

Revolutionizing solar ROI for leading energy conglomerates. Pleasure to associate with Aegeus. Thank you for support

We installed your unit for waterless cleaning for solar panel in the month of Nov 2019. We are very much satisfied with your unit, its working fine. We appreciate your service/support during installation of the robot at our end and after installing also.